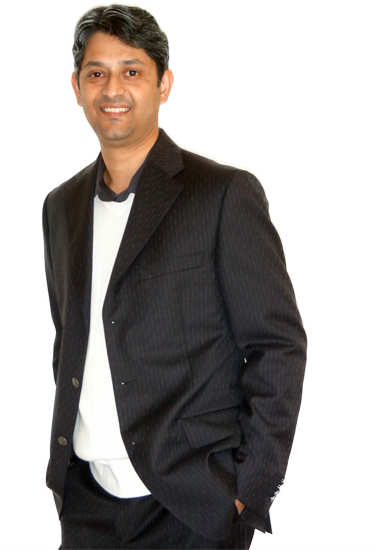 Hi there, I'm Avik Pal, Board Member of iKure, a social entrepreneurship company that strives to make quality healthcare affordable and accessible to the last mile using technology innovation, skills training and capacity building. iKure is my first venture in the field of social entrepreneurship and I consider myself fortunate to be able to work in this area that I'm so passionate about.
Before stepping into the domain of social entrepreneurship, I spent 14 years in the Silicon Valley gaining extensive experience in the consulting industry and working with successful start-ups like FocusFrame (acquired by Hexaware Technologies) and Euclid (acquired by Persistent Systems). I worked at various client sites across the world which gave me opportunities to travel widely throughout North America, Europe, and parts of Latin America & Asia and gave me plenty of opportunities to get a closer look at different cultures and practices across the world. I was deeply touched by the lack of affordable healthcare for the rural people – a challenge that intrigued me to use my business school brain for a social cause.
Social work has always been my passion. In the past I led the sponsors committee for 'Support a Child' initiative of ASHA, an organization that works for education of under-privileged kids in India. Being the President of the prestigious Indian Institute of Technology (IIT) alumni association, bay area chapter, I got the privilege of meeting people who have expanded the horizon of technology to different aspects of life including social causes. Motivated by their contributions to technology and society, I developed a keen interest in social entrepreneurship and finally decided to sail away from the safe harbor to explore my dreams – a dream to make an impact in the lives of rural people in the underprivileged areas.
I hold a Bachelor of Technology from Indian Institute of Technology (IIT), and an MBA from University of San Francisco (USF). In my spare time I love to play or watch sports. I am an avid golf player and actively follow cricket and tennis. I played table-tennis and water-polo during my college days. I also enjoy doodling on the canvas, playing my Hawaiian guitar, and spending time with my family. Talking about passion, travelling never fails to excite me! I have travelled to about 30+ countries including an amazing expedition to Antarctica. I live in California with my wife Reshmi and my 5 year old son Abhiraj.